Every Appointment Includes....
Shampoo & Wash

Every Service Starts with a Wash!

Steam Treatment & Scalp Detox

Restore Moisture & Softness to Hair!

Hot Oil

Enjoy a Hot Oil Treatment as needed!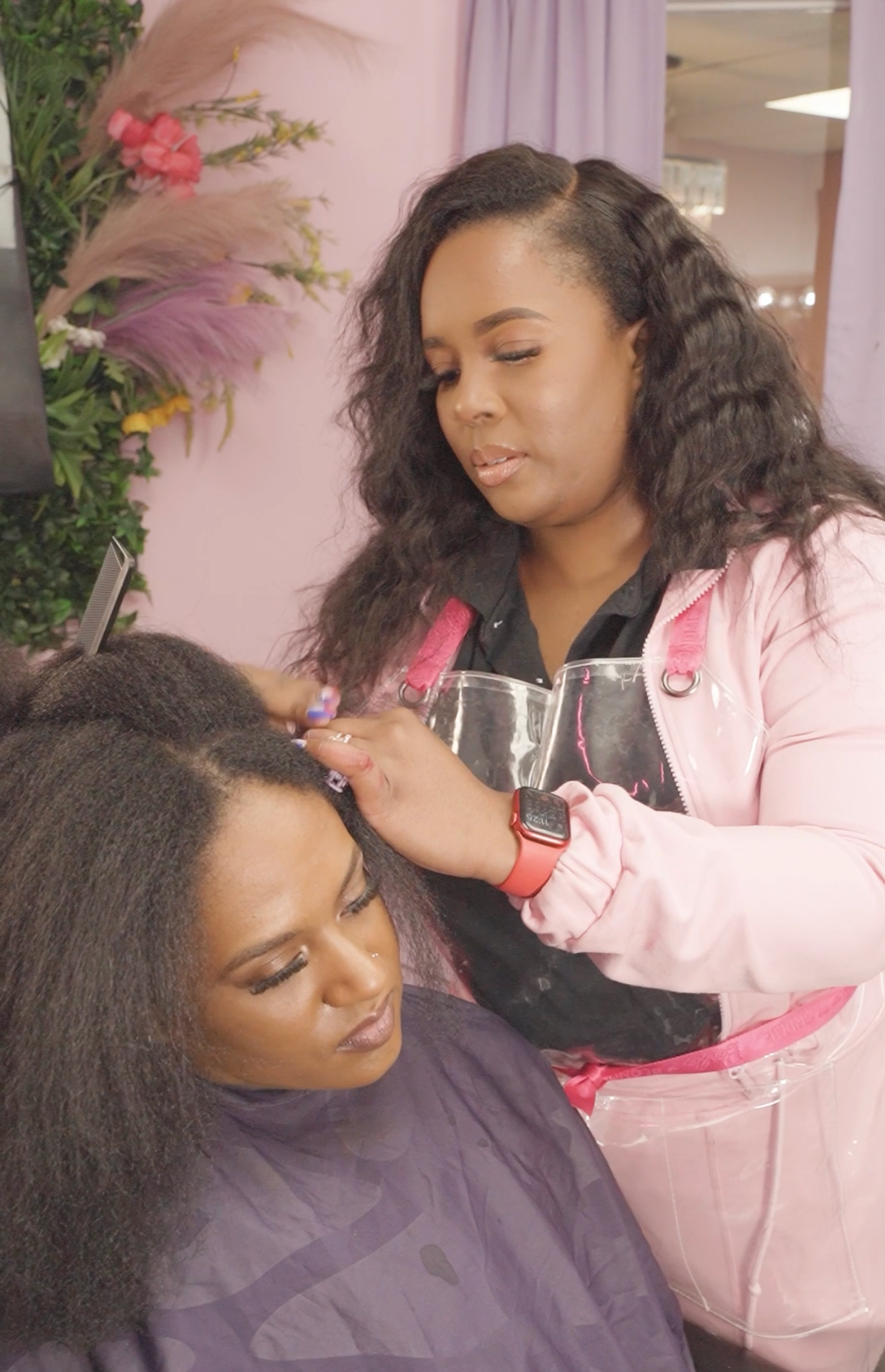 Reservation Guidelines
Stylist with 17 years experience specialized in Hair Restoration, Cut, Color, Style, & Extension Installations!
Booking Hours: 
Monday - Friday: 10:00 AM - 10:00 PM
Saturday: 10:00 AM - 9:00 PM 
Payment Methods:
Square, Zelle, Cash App, Debit Card, and Cash
All Services require a non-refundable 30% Deposit deductible from your final balance. 
Appointments are considered canceled if 20 Minutes late with no updates
All Appointments are solo visits. COME ALONE. No Kids or Entourage unless discussed with Stylist. 
Cancellations:
Provide 48 Hour Notice Prior to Cancellation, or we'll charge remaining 70% of services cost to card on file.
Address:
5421 Alpha Rd #102, Dallas, TX 75240
Conveniently Located Near the Galleria Mall
Phone Number: 214-744-3268
Instagram: @Hairglamd
Email: Support@hairglamd.com